Our company was founded two years ago in the UK however it was running for 33 years in Greece, which unfortunately we had to leave due to the economic climate.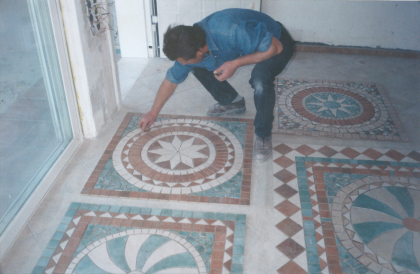 We specialise in all kinds of tiling and we have the experience and the resources to meet the needs of all our clients.
The types of tiling we specialise are as follows:
All types of tiles and sizes
Stonework , natural stone etc
Marbles
Mosaics
Handmade mosaic construction
We provide services to large commercial enterprises as well as the private homeowner.
After 35 years of experience we can even assure the most critical clients that our standards touch 100% on the quality, organisation and commitment on times.
Our specialised team are trained and hold NVQ LEVEL 2 certification.